2015 is upon us and I'm really excited for all the possibilities in store for us all!
Do you feel it? This new year is a year of abundance, where we can achieve what we really want—provided we know what we really want and we honor the process of becoming that's always required as we move forward.
That's why today—in honor of the first day of 2015, I'm giving you a FREE audio that gives you insight on navigating the gap to where you want to be INCLUDING a guided meditation that you can use everyday throughout the year!
Download Now>>>>ACTIVATE YOUR VISION 2015
I wanted to give you this gift to support your daily journey because the key to your success is always found in the now—right now. Unlocking that door in your awareness will bring you the manifestation of what you really want and FAST!
Once you listen to the recording, I'd love to hear from you. Share with me your Ahha's and any challenges you may be experiencing by e-mailing us at info@crystalclearyou.com. I'll be preparing other free audios and your feedback on where you are will really help me give you more support throughout the year.
Download Now>>>>ACTIVATE YOUR VISION 2015
Let the magic begin… I wish you a happy and abundant 2015!
Love and Success,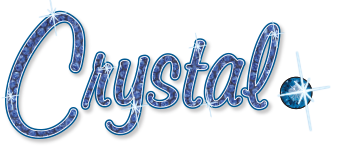 Crystal Davis is founder of Crystal Clear Solutions, a company devoted to teaching and coaching professionals around the world how to engage their passion, cast their vision, and live a fulfilling life. Through her workshops, courses, programs, and products, Crystal shows professionals how to express themselves fully in their careers and build the life of their dreams.