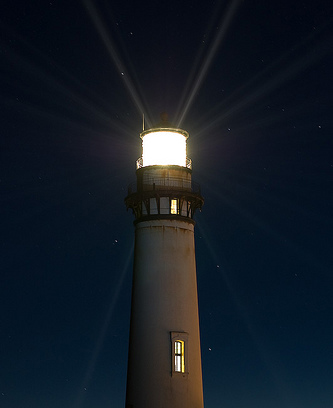 Making the impact you want with your BIG vision can feel like a tall order at times. Most people dream of shining their light to make an impact on people and changing the world and then get caught up in what they don't know and stop short of success. People often find relief when I tell them that success is not a mystery and that they can make the impact they want on the world when they understand the overall process! 
Last week, I introduced the 3 core strategies that will help you to move beyond the frustration and overwhelm, gain control of your business, and get on track to the business breakthrough that you desire:
1. Commit 100% to Your Vision
2. Understand the Overall Process 
3. Cut through the Clutter
Today, we are talking about core strategy #2, Understand the Overall Process. When you know a step-by-step system, you can easily understand where you are and confidently move forward.
From The Crystal Clear You Authentic Success System, there are six phases to creating success in anything—which you can read about in my e-book, The Trailblazer's Guide to Manifesting Brilliance, Balance, Bliss.
For today, I want to simplify the process even further into two areas of focus. The first area is structure. Structure starts in the form of your vision and then continues to create order in your mind as you think thoughts, say words, and take actions that align with your vision.
Pretty straightforward? Create a structure then fill in that structure to see the physical results. That's pretty much how we see buildings, airplanes, and any great company being created.
Except there is one problem that we can't readily "SEE"—your BIG vision has so many unknowns that you aren't really sure what to think, say and do. At this point, visionary's can get confused, overwhelmed, and/or simply stuck where they are. Some even play the waiting game, expecting what they want to just show up magically.
The greatest visionary's achieve their success when they learn how to build a structure and then get into the flow…
Here's the thing:  structure is only providing you the end point. To fill in the unknowns, you also need flow. Flow is your connection with the infinite—call it what you want—God, Universe, Source, Energy. You are like a water hose that either allows the water (AKA ideas) to flow freely or you have a kink in your hose and the water (AKA ideas) do not flow.
This is also why structure and flow are BOTH prerequisite. You can't achieve anything new without first creating a clear picture of what you want and then opening up to the flow of resources from the Universe.
In other words, you can move your BIG vision into reality when you have both structure and flow. Without flow, structure becomes a daily grind and you have a plan that you continue to work day and night to accomplish. Without structure, flow can feel great yet you aren't really getting any traction because you don't know where you are going.
The Universe can only do for you what it can do with you and through you. Make your crystal clear picture of the business and life you'd love and then get into the flow of all the resources that are just waiting for you to tap into them.
When you have both the structure in place and are allowing the flow, then the Universe knows what you want and can deliver it right on time. This is the ultimate experience of you as the creator of your experience that provides the structure and allows the light to shine brightly through you… and why it is said, "Ask believing you will receive and you will receive."
Are you ready to put both the structure and flow in place and make your BIG vision a reality? Contact us at info@crystalclearsolutions4you.com to set-up your free 20 minute Business Breakthrough Consultation.
Love and Success,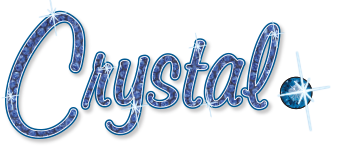 Crystal Davis is founder of Crystal Clear Solutions, a company devoted to teaching and coaching professionals around the world how to engage their passion, cast their vision, and live a fulfilling life. Through her workshops, courses, programs, and products, Crystal shows professionals how to express themselves fully in their careers and build the life of their dreams.