The ego loves to distract us from our goals. It has an interesting way of making things seem like they are about us. When you fall into this trap, you take offense by what another does and you really believe that their actions were because of you.
Stop Taking it Personally
The reality is that no person does something because of another person.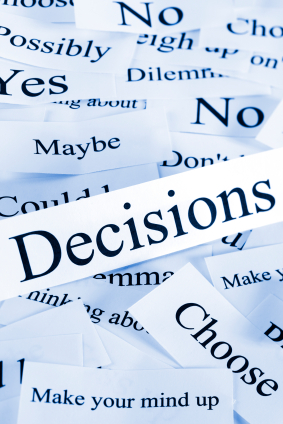 It may sound ludicrous but the reality is that each person decides how they will respond to each circumstance that appears on their path. And if you step back another step from the decision, you arrive at the truth that each person creates their own reality because of their thinking.
All events and happenings are neutral. The good or bad judgment comes from beliefs housed in the subconscious mind where we make 90% of our decisions because of something that we experienced previously (often as children). Because of this, our thoughts create the same circumstances over and over again because the belief that created our limited thinking in the first place is an outdated rut or habit in our thinking.
You can stop taking things personally by shifting your thinking.
So what does this all mean? You can stop taking things personally by shifting your thinking. It doesn't require anything from another person. In fact, the clearer you get that these annoyances and offenses are simple distractions by the ego, you will want and learn to navigate your path differently. The only way to do so will be to set a goal for yourself based upon a larger vision for your life. By doing so, your decisions will come from a conscious choice to have a positive outcome rather than a subconscious reaction to a belief that no longer serves you.
I learned this from Debbie Ford's book "Light Side of the Dark Chasers": if someone spits and you think "That's interesting…" and you choose to look away, then you are informed by their behavior. While if someone spits and you thing "Oooh, that's so gross. How could they be so ignorant?" … then you are affected by the person's behavior. Remember this when taking things personally as when you take things personally it is a reflection of your beliefs, not at all about what the other person did or did not do.
You can't control another's behavior but you can find greater control over yourself when you exercise your conscious choice to be informed and make a new decision that serves your higher goals. This is the key to charting your course to a fulfilling career and life!
WANT TO USE THIS ARTICLE ON YOUR WEBSITE OR YOUR OWN EZINE? No problem! But here is what you MUST include: Crystal Davis, Strategic Empowerment Specialist, is founder of Crystal Clear Solutions, a company that helps passionate professionals get clear on how they can achieve their vision for a life of freedom, fun, and fulfillment. This includes individuals and businesses that seek to accomplish goals but need to know how to succeed through people. Services are primarily internet based via teleseminar while the company also performs live speaking engagements and workshops. Visit www.crystalclearsolutions4you.com for a free e-help series of e-mails: 7 Steps for Implementing Your BIG Idea
Crystal Davis is founder of Crystal Clear Solutions, a company devoted to teaching and coaching professionals around the world how to engage their passion, cast their vision, and live a fulfilling life. Through her workshops, courses, programs, and products, Crystal shows professionals how to express themselves fully in their careers and build the life of their dreams.