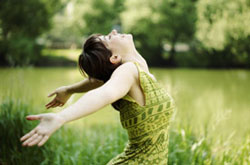 Schools teach us how to manage and work with our 5 senses. But that is only one part of your nature and actually keeps you stuck when you believe that is all you are. Self-mastery depends upon you knowing who you really are and then using your gifts to be the best possible you that fulfills your life purpose.
You are a spiritual being in a human experience. The human part of you has 5 senses that you can hear, taste, touch, smell, and feel your way through life.
Meanwhile, you also have 6 mental faculties. This is the invisible side of your nature. The side that most of us were not schooled in. Yet the understanding and use of these 6 mental faculties are what's required for you to manifest your dream life.
You see, your 5 senses can only give you a sense of what already is… your current reality is a reflection of your past thinking. When you couple the use of your 5 senses with your 6 mental faculties will you be able to transcend circumstance and be free to create the business and the life that you truly would love.
Let me summarize: your current reality is based on past thinking. To manifest your dream, you have to learn to think a different way… through the use of your 6 mental faculties.
For example, let's say you want to build a speaking business. Reason is the mental faculty that you have that is "the navigator" between your 5 senses and your 6 mental faculties. While looking through your 5 senses, you don't see the opportunities and because you don't see it with your physical eyes, you get upset and feel that you can't have the business that you really want. From the physical world's perspective, you are on a downward spiral. This is where most people STOP!
When you begin to harness the use of your mental faculties, you begin to realize that all things are possible. You are connected to the intelligence system of the Universe that is INFINITE. If you are not trained in tapping into this intelligence system, then you are living life in a very limited way. And that life is the same life repeated over and over and over…
Instead, when you use your higher mental faculties, you start by using your imagination to visualize yourself in front of that audience. As you build the picture of yourself speaking in front of audiences, you begin to feel like a speaker and as you continue to visualize yourself in this manner, you start seeing opportunities to build your expertise and speak to build your business. Mastering the use of your higher mental faculties is key. All great achievers know: if you can see what you want in your mind's eye, you can achieve it!
Everything was first a thought before it became a thing.   You know this at some level. To create what you really want in life, you have to remember and practice this. But you've not been trained to do so.
That is why I am teaching a free teleclass on Tuesday November 12 at 2pm EST, The Art of Manifesting Your Dreams with Your 6 Mental Faculties.
In this free teleclass, I will introduce you to the 6 mental faculties and how you can navigate your path from where you are to having the business and life that you truly love. This includes an understanding of how you can use your mental faculties to actually speed-up the manifestation of your dream.
Join me and register here: www.crystalclearyou.com/artofmanifesting/
Love and Success,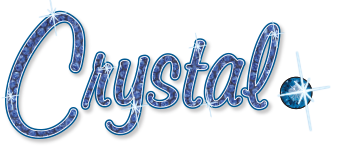 Crystal Davis is founder of Crystal Clear Solutions, a company devoted to teaching and coaching professionals around the world how to engage their passion, cast their vision, and live a fulfilling life. Through her workshops, courses, programs, and products, Crystal shows professionals how to express themselves fully in their careers and build the life of their dreams.