Trying to control things around you is a BIG waste of time and energy… and it simply will not work for getting you what you really want.
Yet we all try to force things from ourselves, from others, and even the pet dog or cat.
The reason control won't work is that you can only ask for what you want, believing you have received. And others have the ability to do the same thing.
So when going for a new Vision of what you really want, the only control you have is to choose your current moment thought. The Universe will then send you what you need to help you release the past and allow the unfoldment of your new Vision. This is a step-by-step process that requires patience, persistence, and a passion to live your truth.
That is why it's important to access your intuition each and every day. You learn to focus on the vision and trust the process that your Inner Guru is leading you through. You realize that you don't have to do it all. Life will then become one of ease and grace as you let go of needing to control everything. And, it is much more FUN that way too!!!
This is what my friend and colleague Maureen Pua'ena O'Shaughnessy can help you to do! Maureen is skilled at entering the intuitive state where she gives her clients direct access to the wisdom they need get present every day and walk the path to their greatest success.
You'll see Maureen access the intuitive state and respond to the question of what it is like to live in integrity with your intuition. This includes a simple technique for helping you to discern whether the decisions you are making are in alignment with your Inner Guru and how to get and stay on track— a MUST watch! 
Meet Maureen live and in person in my next course, Business Breakthrough Secrets, on January 20, 2015 "The Secrets to Empowering Your Decisions".
Learn more and register at www.crystalclearyou.com/businessbreakthroughsecrets/
May you stay connected with your Inner Guru and feel truly aligned with your unique divine purpose for your ultimate success!
Love and Success,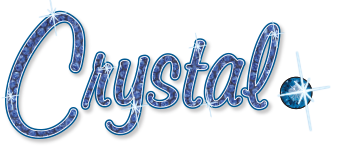 Crystal Davis is founder of Crystal Clear Solutions, a company devoted to teaching and coaching professionals around the world how to engage their passion, cast their vision, and live a fulfilling life. Through her workshops, courses, programs, and products, Crystal shows professionals how to express themselves fully in their careers and build the life of their dreams.